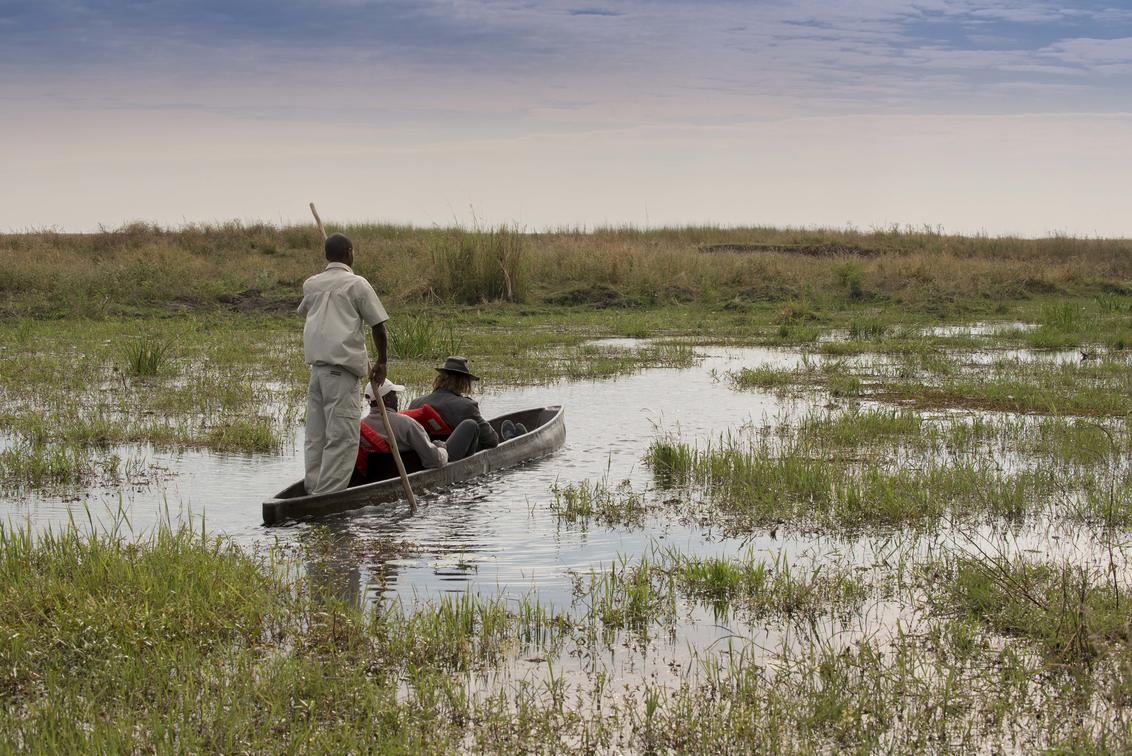 The Okavango
A place that appears on bucket lists the world over, truly a safari of a life time. Drifting down cool, crystal clear waterways in the wet season, will be an experience that will remain etched in my memory. 11 cubic kilometers of water makes its way down from the North into the delta bringing with it a new lease of life that transforms this arid area into the largest inland delta on Earth.
Visiting the delta always grounds me, leaving me with an inner peace and a rejuvenated soul. There is no better experience than drifting quietly in a Mokoro, navigating the myriad of waterways with your experienced guide. The game viewing is unrivaled from this perspective.
The gentle, low frequency rumble and the massive frame of an African Elephant Bull towered over us. He ambled along the banks of one of the hundreds of little islands, leaving me feeling humble, insignificant and extremely blessed to be able to share in his space. Experiencing such a close encounter with these magnificent animals is always a privilege and one never taken for granted.
The Delta is truly a photographer and bird watcher's paradise. During this time of the year, when life is in abundance, the water birds take full advantage of what is on offer. One of Africa's icons, the African Fish Eagle, can't be missed as it sits perched high up surveying the area before launching itself towards an unsuspecting prey.
The ability to get up close in the Mokoro without disturbing the wildlife, presents unrivaled photo opportunities.
During the dry months, later in the year, this very same area delivers a completely different experience. Although there are areas that retain water throughout the year, there are places that are simply too shallow to traverse in a Mokoro. Walking and driving safaris dominate the dry months and with the grass being much shorter it becomes far easier to spot general game. Remember where there is game there are predators.
The Delta will never disappoint.