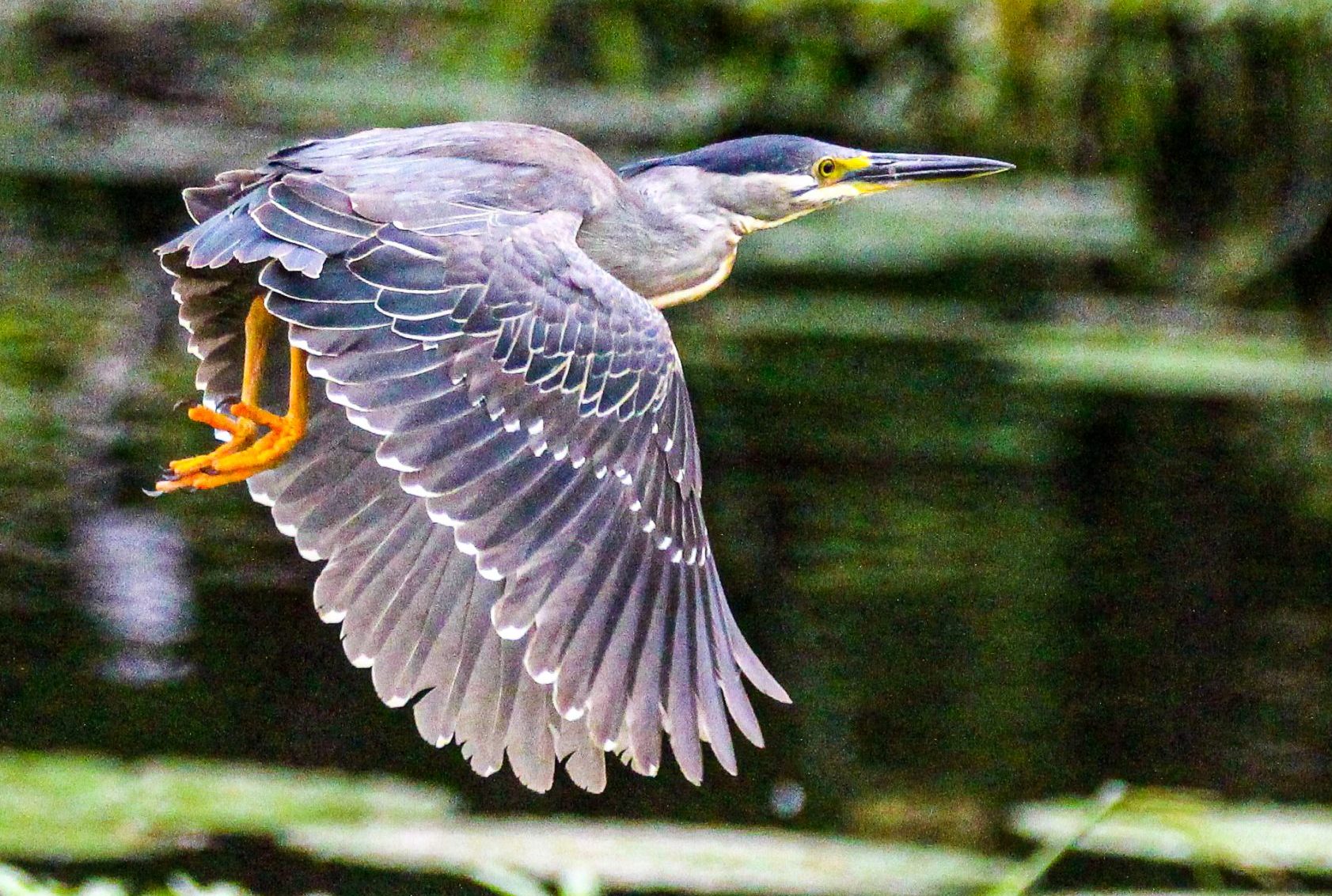 Lake Panic – A Birders Dream
Recently, on a photographic day excursion into the Kruger National Park, I stopped at the Lake Panic Bird Hide near Skukuza. The Kruger National Park, more aptly known as the Best Place On Earth (BPOE) has been a part of my life for the past 30 years. Initially, it was just family holidays, often twice a year, but when the opportunity arose in 2005 to move to Hoedspruit, the hub of South Africa's Big 5 Reserves, it became a permanent fixture.
Being drawn to the quieter camps and rustic campsites, I have always stayed away from the hustle and bustle of the south of the park. Instead, I frequented the central region between Orpen, Satara, Olifants and Letaba. So, though I heard of Lake Panic over the years, it has never been on my radar. I have now relocated to White River and live just 30km from Numbi Gate, so I am compelled to explore, rather than "commute" through, the southern region of the park.
I have certainly developed a new appreciation for this area of the park, but I still try to avoid the main roads, preferring the offbeat dirt roads that tend to be less travelled. After spending a wonderful morning meandering east into the rising sun, I decided it was time to take the turning to Lake Panic when I saw it from the main road to Skukuza. I was pleasantly surprised by what I found. The water had pushed back under the hide thanks to the fantastic rains, and there was an abundance of birdlife. I spent an hour or so with a few other avid photographers appreciating the birds and reconnecting with the peace and tranquility of nature.
The history of Lake Panic, as taken from an article in The Kruger Explorer, dated 20 December 2018: "7 Weeks in Kruger: The Wonders of Lake Panic", written by Danny & Charlotte, reads as follows;
"An earthen dam was built across the Mafunyana Creek in 1975 and the lake is filled by resultant floodwaters. The curious name comes from the panic that ensued not long after the dam's completion when a huge downpour created significant concern that the dam was at breaking point. Fortunately, it held firm and the hide overlooking the western end of this large body of water is one of the premier locations for birding in the whole of Kruger National Park."
Lake Panic is a must for any birder. I will certainly be spending many more hours there, armed with my cameras, bird books, binoculars and a well-stocked cooler box!